Questionable Programs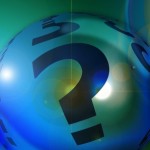 Well, maybe the owner has good intention, and basically an ok product, but needs a few lessons in presentation.  Unfortunately, presentation is very important – aside from the obvious things to watch out for, such as:
is the program ethical
are they being honest
do they have support
do they back up what they say
is there community involvement
is a refund easy and pain-free if it's not a good fit
Keep your radar up, but don't disregard these – there might be a diamond in the rough.
If you have any comments or questions, I would love to help!
Just leave them below.