The Best Affiliate Marketing Networks for Beginners that Will Help You Start Earning Money Fast!
The best affiliate marketing networks for those just starting out are the ones that are easy to join, and will bring some revenue without the need for a well established and long-lived web presence.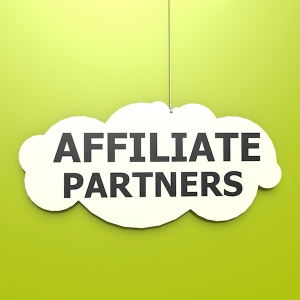 As long as you have a website with Quality Content you should be "good to go".  But you will need a website – most affiliate networks will require you to submit one, and all prospective affiliate partners will want to see your site.  Click bank would be the only exception that I know of at this time although there may be more.
If you need an explanation of affiliate marketing terms when looking into these, check out the glossary page.
Before I jump into the Top 5 Affiliate Networks for Beginners, I want you to know that these are just a few of the many countless options you have, but I think they are the best to begin with.
As you get your "feet wet",   try some of the other affiliate networks available (I will be adding more soon) keeping in mind these points:
Find out their payment schedules, policies and terms. Does the affiliate network keep you updated of any changes?

What are the chargeback procedures for returns.

Does the affiliate network have the necessary tools to keep track of  your campaigns?  Are there good tracking methods to determine which ads are successful and which are not?

Is there help available if you need it?
Compare commission rates and payment schedules. Sometimes the network will set the commission percentage like Amazon, but many if not most, will be set by the vendor.  The higher the better!
Check the affiliate network profile and management.
Be sure to read the Rules and Guidelines of any network and program you may want to join – take note of the type of advertising allowed, and keyword bidding limitations for PPC campaigns (this is usually set by the vendors).
Check the lifespan of your affiliate cookie. Cookies will track your sale, but the duration can vary widely. I've seen cookies last just one day and up to a year – the average is probably around 30 days. The longer the better.
When looking at these networks, browse to the affiliate categories and narrow it down to areas of interest for your targeted niche.  Analyze each affiliate program that may fit your site but be careful, if it's not a good fit don't use it!
Once a network has been chosen, do you know exactly the product you're promoting?  Have you personally used this product? … and if not, would you buy it yourself?  Sounds silly but, make sure you know the product! … and don't put it on your site if it's nothing you can stand behind or give your "thumbs up" to, unless it's a review on a product.
My Top Affiliate Networks for Beginners
Clickbank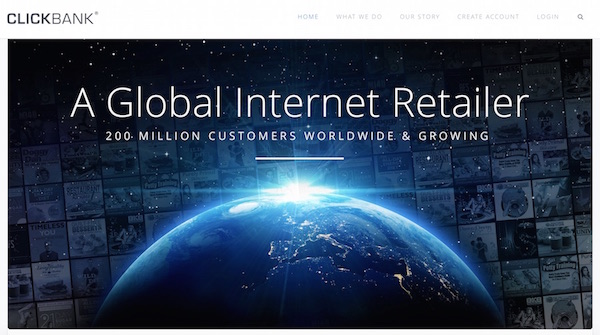 Just about the easiest affiliate network for the beginner to start with.  You have to be really careful though in choosing what to promote.  Click bank tends to include a lot of scammy and just plain bad products.  Take your time and throughly check out whatever looks appropriate for you and do your homework.  I guarantee you can still find some terrific things to promote that you can feel good about – and make some great cash from!
Be sure to check out all sales pages to see how their products are advertised and what guarantees they have set in place.
Clickbank has a good earning capacity with affiliate percentages on average of up to 50% on products.  Not bad!
NEVER promote anything for the money – promote it for its VALUE to the consumer!
Look at the sales pages as a customer would, it is them you are trying to help solve a problem for.
Amazon Associates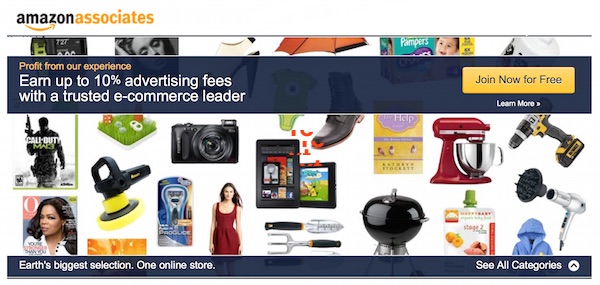 Amazon has literally millions of products for sale and its affiliate program is easy to apply for and be accepted into.  You WILL need a website for Amazon as mentioned previously.  Amazon "differentiates itself from other affiliate programs by offering a trusted brand experience", which I agree is a huge advantage in some respects.  Everyone knows these brand names and are usually "ready to buy".
They supply an endless array of affiliate links, banners and text links to suit anyones need.  Definitely check them out.
Share-A-Sale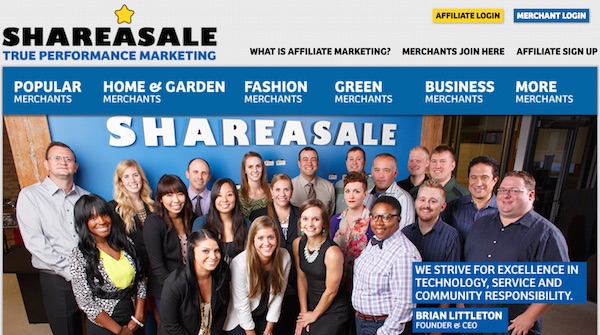 An affiliate network providing pay-per-sale, pay-per-lead, and pay-per-click programs for webmasters.  I found this to be a good one for beginners as well.  Easy to sign on with and has a great reputation for being a very well run and maintained site for both vendors and affiliates.
Rakuten Affiliate Network – Linkshare

Now called Rakuten Affiliate Network, Linkshare has held a strong position in the affiliate marketing world for a long time now and in my opinion should be on everyone's list of affiliate networks to do business with.
Avantlink

AvantLink is an industry leading cost-per-sale tracking and technology platform with excellent support.  Their core values of Innovation, Integrity, Excellence, Quality over Quantity, and Great Customer Service make this choice hard to ignore!
An impressive set of affiliate tools coupled with a group of awesome people running Avantlink' you just can't go wrong.
What more could anyone ask for?  Give them a try – I think you'll be very pleased.
Remember:  once you've chosen a network
… the best affiliate marketing programs for beginners are not only the ones that are the easiest to implement and bring in cash quickly, but also keep your integrity intact.
Your reputation is your most important asset! Protect it.
i.e. – good quality content on your website along with quality affiliate products!
If you're interested in seeing my #1 pick for the best way to learn and implement affiliate marketing, take a serious look at Wealthy Affiliate – but please realize there is "no free ride" and that it takes work just like anything worthwhile!
… you will be pleasantly surprised!   My all-time favorite hangout!
If you are just starting out or even just thinking about affiliate marketing, reading Is Affiliate Marketing for Beginners and Making Money Online – Affiliate Marketing for Beginners may be helpful for you.