Thinking of Making Money Online?  Affiliate Marketing for Beginners … and Beyond!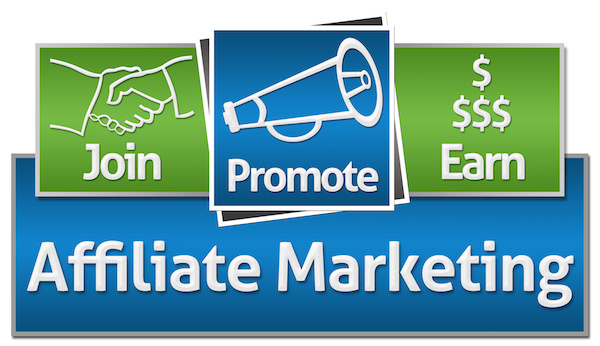 Affiliate marketing for beginners is not at all difficult.  It's not a hard process to learn, but to do it right and reap the most benefits from an affiliate site, it's important to learn the correct actions to take and in the right sequence.
You do that, and "you're golden"!
So What is Affiliate Marketing?
"Affiliate marketing is the process of earning a commission by promoting other people's (or company's) products.  Find a product you like, promote it to others, and earn a piece of the profit for each sale that you make."
it is one of the best ways i know to earn real passive income online. period!
The first thing to remember are the 4 major requirements to being successful in affiliate marketing:
desire, commitment, time and the proper platform.  You can read more on this here.
So Let's Get Started!
The Basics of Affiliate Marketing
The 4 Necessary Components
Finding a Niche or Interest
Building a Website
Attracting Visitors
Finding Affiliate Products
… then – Earn Your Commission from Sales!
And it's not that hard to do, you just have to learn HOW!
Choosing an Interest (or Niche)
Choose an area you love or are interested in.  Whether it's fitness, football, knitting or internet marketing, make it enjoyable because you'll be writing about this subject a lot – so be sure you like it!  This is where your passion comes in.
… and don't worry about picking what you think is a profitable niche – there are affiliate programs in just about any area you can think of.
You'll write about things that interest you, and what your readers are looking for.  Answers to their questions, great stories, opinions and reviews – in short, give them what they want!  This gives a pretty good description of choosing niches.
Website vs No Website
If you are really serious about making money as an affiliate, there's only one way to do it and that's with a website.  If you've heard otherwise, it's just plain wrong!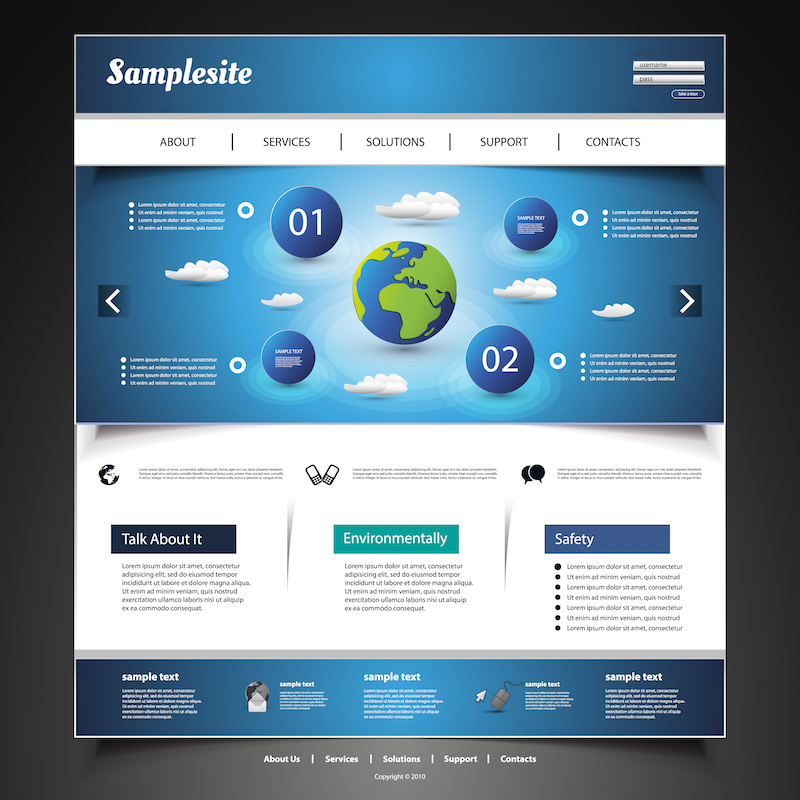 In order for potential customers to buy, they have to TRUST you first and foremost.
If you want to build something that will truly last you must build a relationship with your visitors, be truthful with them, and letting them know it is them who you are watching out for, and not your bottom line.  If they find out you are merely trying to "sell them" they will likely run like wild cats and not come back.  The ONLY way you can accomplish/establish trust is with a website.  And with good quality information!  People will look to you with authority, guidance and the knowledge that you are there for them and their welfare.
It's amazing what good things this will do for you and your website.  You will be building the foundation of something really awesome and lasting!
Next, You Need the Platform
I've used both Joomla and WordPress for my websites.  I really like them both, but I definitely think WordPress is the

easiest to learn and has made some fantastic improvements – they are current and "on the move".
… and it is the one I encourage you to look into and use.  I highly recommend it!
To make it all happen you will want to find the right Community to "hang" with – to gain knowledge from.  It's undeniable what you can learn from others, all of which seek the same goal.
You will also Need Training – don't think you can go it alone from the start.  Get the proper training and spare yourself the heartache of "no results" for all your time and effort.
Learn to do it right from the start!
This will propel you further and in the shortest amount of time!
… and that's what we're after!
If you're serious about building an affiliate business, take a look into the #1 program I recommend (and have used) to start my business. TRAINING – COMMUNITY – WEBSITES 
Attracting Visitors to Your Site
You need traffic!  Your visitors will be the ones that will allow this whole thing to work.  They will see the different "products" you have within your site, click on them and buy.  Nothing will work without the traffic – plain and simple.
Use the most current traffic techniques to get "targeted" customers to your website. It's not difficult to do this and rank on the first page of Google, but you want to follow certain guidelines.
You'll be ranking in all the major search engines – like Google, Bing & Yahoo.  The more people you direct to your website, the more opportunity you have to make sales and earn $$$.
Finding Affiliate Products
There are all kinds of affiliate networks out there.
…  there are a lot of choices, but here are a just a few to think about just starting out.  The "Blue Book" of Affiliate Networks lists the top companies in the field.  We will be expanding and updating this list with even more choices.
Clickbank
Amazon Associates
Share-A-Sale
Linkshare
Avantlink

Sign up to these networks and search for affiliate partners that will be appropriate for the niche you've chosen.
Affiliate Marketing
If all this sounds interesting and something you'd like to try, Wealthy Affiliate offers free training and will give you a good insight into the process of building a strong online business. It's where I learned much of what I know and would urge anyone to sign-up for free. You'll also receive 2 free websites.
You've Got Sales!
You will get paid for every sale made through an affiliate link on your site.  Most companies will pay you on a monthly basis for any sales generated, although there are some that compensate a little quicker.
CPA and PPC (pay-per-click) are other forms of affiliate marketing, but ones I don't suggest you begin with – that will come later.
If you follow what's outlined above, and you stick with it,  YOU WILL SUCCEED!
Any questions or comments just leave them below – Thanks!
TOP CHOICE ~ APR's #1 Pick

Loaded with a ton of awesome features and benefits,
this program offers the best training and the most supportive environment
I have come across online yet!
DISCOVER IT NOW! ... FOR FREE