WordPress vs Joomla
… a quick personal opinion
I have been using Joomla for several years now, and WordPress since I have joined WA. I have to say right from the start, that I really like BOTH of them, but for different reasons.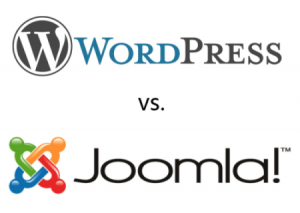 The site I have on the Joomla platform is a "socially responsible" website dedicated to my local senior population. (http://www.capecodseniors.org/ )
There are so many incredible things you can do within/with Joomla that its possibilities seem endless – I really love it! … but it does have a learning curve. It's not as quick to learn as WordPress and a bit more detailed for sure; but once you spend a little time with it, it all flows and makes sense.
WordPress was much easier for me to get going with "right out of the box", and when stuck on a procedure, I could easily find the answers – not that Joomla doesn't have documentation, it does, but often my specific question could not be solved by the "help", and I would have to search online for an answer. WordPress is much better from that angle in general, and of course working within a community such as Wealthy Affiliate is so beneficial!
For what I am doing with my affiliate site – WordPress all the way
… for sites that need that "something extra", I would use Joomla
I'd love to hear comments from others who have used both.
Thanks!