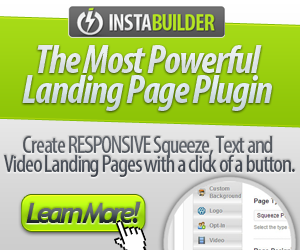 InstaBuilder –
WordPress plugin which creates custom marketing pages in minutes straight from your WordPress dashboard! – landing pages, sales pages and different capture pages all at your fingertips.
Anything that can make my work faster, easier and more productive is something I will consider using when creating my site and establishing marketing pages.
Overall Ranking: 9 out of 10
Price: $47 and $77
Owners: Suzanna Theresia
Website:http://instabuilder.com/
PROS/CONS
Very easy to use with very good results.  Use it "straight out of the box" as the saying goes, with little need to use any of the instruction videos (that's a good thing because the videos although informative,  are slow and hard to listen to).
It has well designed templates and a responsive format for today's different platforms, and comes with some nice extras. It will not interfere with your WordPress themes.
The formatting and styling could have been expanded upon as far as options, but inconsequential in the whole scheme of things.
PRODUCT OVERVIEW
InstaBuilder is a plugin that works with any WordPress website, regardless of theme and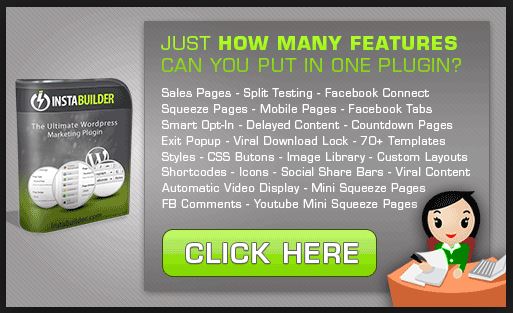 makes quick work of producing landing pages.
WHO IT IS FOR
Everyone – very easy to use
Beginner and experienced marketer
TRAINING/TOOLS OVERVIEW
Full Tutorial Videos
Lifetime support
PRICE
$47 single license – $77 unlimited
… plus bonuses
SUPPORT
100% guaranteed – 60 day
… not free to try, but has a good return policy if needed.
FINAL OPINION/VERDICT
Thumbs up for InstaBuilder
9 out of 10
 High converting responsive sales pages with that are media ready
lots of landing page templates and fonts – buyer ready graphics

Built in short codes – time delay
Create One-Time-Offers easily
Viral lockdown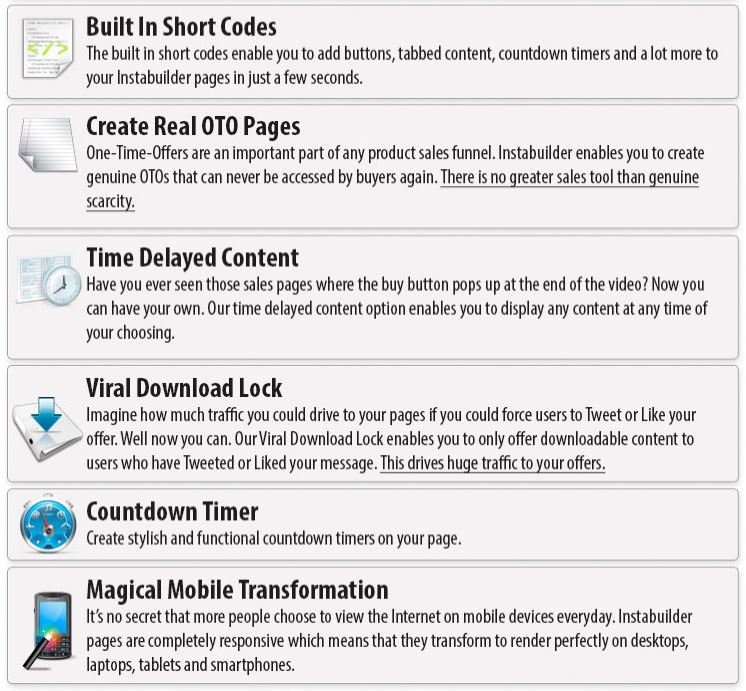 Smart opt-in system – connect with Facebook
Social media ready pages
Autoresponder intergration – split testing capabilities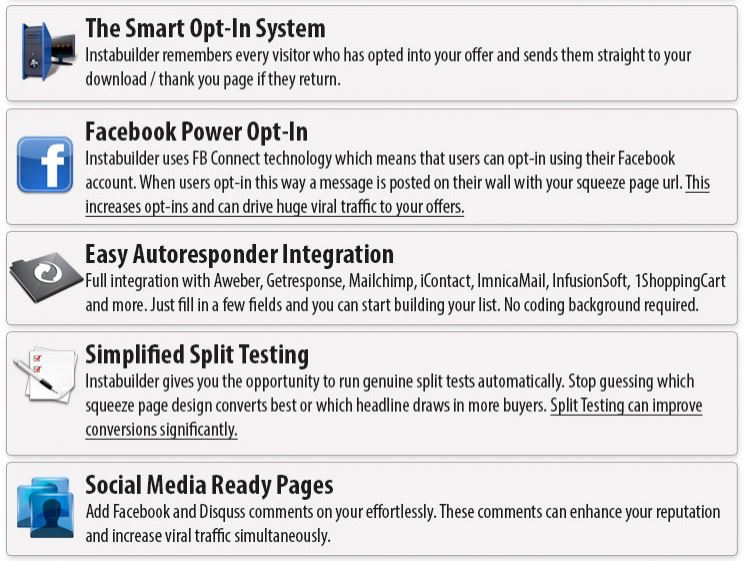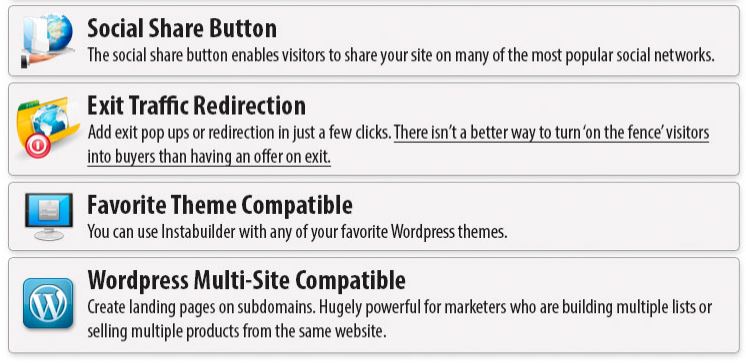 Please enter text here...