GetResponse Email Marketing Platform
It's easy to see why GetResponse sits high on the list of email program favorites.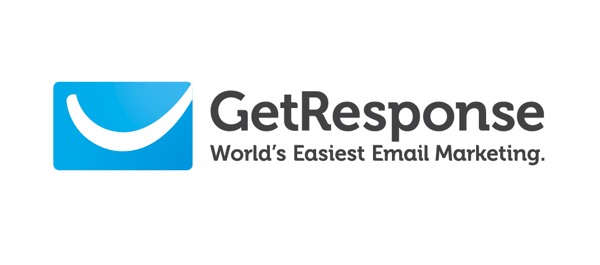 It's easy to use, has great visual elements and can do just about anything you would need an email program to do.
… and it's very affordable and fairly priced!
But one of the most comments I see from users is it's outstanding customer support.  It was impressive!
For $15/month (1,000 subscribers) you just can't go wrong in my opinion.  It has a 30 day Free period, so you don't have to take anyone's word for it.  You can try it yourself and NO credit card is required to do this – yeah!
I really don't know why more companies don't have a free trial period.  It's important to me and a main selling point.  Try before you buy – why not?  I think they would have a whole lot more to gain than to lose.
Even though Aweber and MailChimp get high marks too, GetResponse is the service I finally decided on – after a lot of searching and research!  I have reviewed a couple other email programs in comparison – read a bit more about how they all stack-up.
Email Creator
You can create beautiful emails with templates that look great on any device.  Whether on a PC, Laptop, Tablet or Smart Phone (Android or IOS) your email adapts seamlessly and presents itself in a professional, attractive and effective style.  Easy and intuitive without using a drop of code.  GetResponse has 500+ professionally designed email templates to choose from, so you should have no trouble creating an email that looks just the way you want it to.
… and of course, you can always design your own from scratch.  The possibilities are endless.
99% Email Deliverability
Great delivery rates with fewer bounces – this produces stronger results.
GetResponse does not charge for the number of messages you send, but charge for the total number of contacts in all of your campaigns.  There are no limits to the number of emails you can send per month.
A/B Testing
A/B Testing is an absolute "must have" when it comes to evaluating the effectiveness of any email campaign. GetResponse lets you test for subject line, content, from field, best day of week and best time of day.
It's important to know what produces the best results for any campaign you run.
Autoresponders
Autoresponders are an absolute necessity as well.  Turn leads into customers with smarter automated follow-up messages that will help build trust and interest in your brand/blog .  Makes everyday "chores" a lot easier!
Send the right message at the right time to the right audience!
Don't guess – this is what will move your business forward.  If you screw it up, it could cost you your subscribers and your bottom line will undoubtedly be compromised!  I know because it has happened to me – not fun!
24/7 Live Support
I have been "crazy" searching for comments from GetResponse users as well, and ALL have commented on what great support this provider has.  That's a big plus now-a-days, considering that most have no live support but must ask for assistance thru either chat, email etc.  GetResponse offers more – Phone Support!   I like talking to a real person, so the opportunity to actually speak "live" to someone is a real plus.
Phone – Chat – Email
Landing Page Creator
The New GetResponse Landing Page Creator is an add-on to help produce some pretty cool and effective Landing Pages, especially useful if your theme doesn't provide a "true" landing page option.
However, it's an added charge of $15/month.  I can make as many landing pages I want with my paid theme ($58), and if I wanted to choose from pre-made LP templates I'd probably but a Landing Page program – you can certainly purchase for less than $180, which is what the GetResponse Landing Pages would cost you per/yr.
… my only complaint!
GetResponse
You'll have a Full 30 day FREE TRIAL!
Try it for yourself, and experience everything GetResponse Email Marketing has to offer!
Try GetResponse For Free!
iPhone Application
List Booster
Multimedia Studio
Email Templates
Online Surveys
QR Code Generator
Social Media Integration
Spam Checker
A/B Testing
Support
Video Email Marketing
Inbox Preview
Android Application
Landing Page Creator
Time Travel
Advanced Segmentation
RSS-to-Email
Responsive Email Design
Forms on the Go
Search Contacts
Image Editor
List Building Program
Global View
Landing Page Templates
Social Sharing
Developer Zone
Newsletter Directory
Email Analytics
Autoresponders
Form Builder
iStockphoto Gallery
App Center