I believe there is no doubt whatsoever, that a long consistent action towards building an affiliate site which grows over time is the best way to build a business. But what if you can't wait – you need cash immediately! I don't mean months down the line, but ASAP!
I know I can't be alone in this – living on a half of a shoestring, debating which bill I can actually pay today or push off to a later date – it's very wearing on a person, at least this one. I hate it!
That's why I've been following a plan of a combined effort of website creation in conjunction with PPC (pay-per-click) advertising of different affiliate programs.
I began with PPC because of this " financial situation" I found myself in, desperate to establish a secure footing for my new goals but to do it just as fast as I could.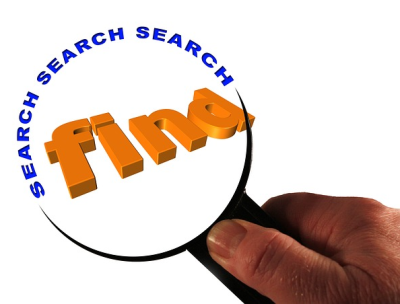 It's a little scary in the beginning because your money is on the line, but with the proper training some of that anxiety I had disappeared and was replaced with anticipation and hope.
… let me just make a side-note here to say that hope is an absolute necessity to one's outlook on everything – whether it be financial, personal or just life in general. If you've worked very hard, yet you are being knocked down time after time after time (in this case financial), it begins to change your "frame of mind" a little for the worse (not good) – back to hope later.
I found a little instruction, headed over to Bing, Looksmart and a couple of other search engines (not Google), and began my pay-per-click experiment. Well to my surprise, thinking it was a fluke, I got a sale of a couple hundred dollars within a week. A smile that had been gone for a long time returned. Wow, something actually worked – there's potential here! … as it turned out that particular sale was returned, but it showed me that there was a real chance if I continue to learn and continue to put this into practice, that things might happen and give me that change I needed.
Now, back to hope for a minute. I really cannot remember how I came across Wealthy Affiliate, probably through some type of search, but I did. I joined as a Free Member to start, then upgraded to Premium – even though I was still hanging on to that shoestring I saw what great potential there was for me. I have NEVER regretted it.
Within WA there are lessons on PPC that have really helped me to understand a bit better the ins and outs of this type of affiliate marketing and how not to make costly mistakes – it's all a learning experience well worth the effort.
the value of laser targeted ads
the right tools to use to find keywords and search terms
how to write titles
setting your starting costs – cpc
where to advertise
… what not to do
If your interested in giving it a shot be focused and prepared, but be supported as well. That's where the community at WA has helped me and of course, thousands of others – I will forever be grateful.
Hope Restored
ps – I enjoy reading comments, good or bad
… so don't be afraid to post them below
Please enter text here...