Empower Network Review
One of the most commented about Affiliate Programs out there!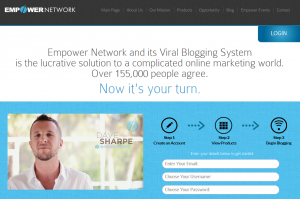 Name: Empower Network
Website: www.empowernetwork.com
Price: $25/mth basic, $100/mth inner circle, $19 payment, $500 Costa Rica Intensive, $1,000 15K Formula, $3,500 Master's Retreat
Owners: David Wood & David Sharpe
Overall Rank: 3 out of 10 points
Lots of money has been made by the owners off the backs of hard working affiliates.
For starters, all you have to do is check them out with the Better Business Bureau.  You will find that they have been given a rating of "D" by the BBB, and the list of complaints is very very long!
One begins to wonder from the outset the legitimacy of this company.  Take the time to read about the horror stories, but know that what you find is only a small percentage of  its "ripped-off" customers.
(from the BBB site)
Refund and Exchange Policy
There is a strict 3-day return policy, which begins on the date of purchase. Therefore, we will not accept return requests after 3-days of doing business.
What kind of honorable company gives only a 3 day return?
That's another tip-off.  DON'T do business with anyone who gives return policies like this!
Most offer 30 days.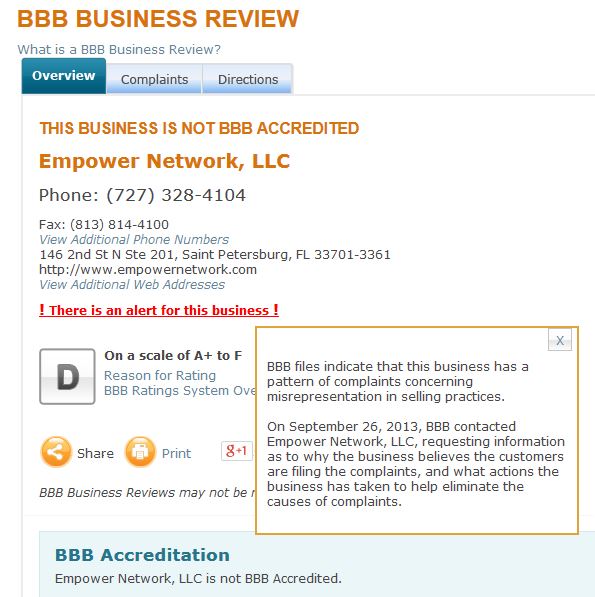 As you can see, anyone looking at this can conclude that they shouldn't touch this with a ten foot pole!
Consumer Complaints for Empower Network, LLC – West Coast Florida BBB
David Wood & David Sharpe (owners) are having a good life while sapping the financial life out of its unsuspecting members!