Elegant Themes Review


Some of the most stunning, responsive and versatile WordPress themes on the internet. Offering full support and 87 different themes to use for yourself or your clients.
Name:   Elegant Themes
Overall Ranking:  9 out of 10
Price:  $69 – for 87 themes (that's .79¢/theme)
Owners: Elegant Themes, Inc.
Website:  http://www.elegantthemes.com/
PRODUCT OVERVIEW
Offering 87 high quality professional WordPress themes.
Elegant Themes now has close to 240,000  customers
PROS/CONS
Excellent quality with lots of options
Can't purchase just one theme – must join in with for the "whole shebang".
WHO IT IS FOR
Anyone who wants a good quality theme with a professional look and feel.
Beginner or seasoned WordPress user.
TRAINING/TOOLS OVERVIEW
Help within members area & premium support
PRICE
$69 – for 87 themes
… you are only paying $.79 per theme!
SUPPORT
100% Satisfaction Guaranteed Or Your Money Back!
Very reputable company
Dedicated support staff – touted as one of the best
FINAL OPINION/VERDICT
A good purchase for what you receive – thumbs up!
Premium themes are a great choice for people who want to give their blogs a custom look without spending a lot on custom design…Elegant Themes offers a variety of premium WordPress themes at a great price. Customers rave about the support, too!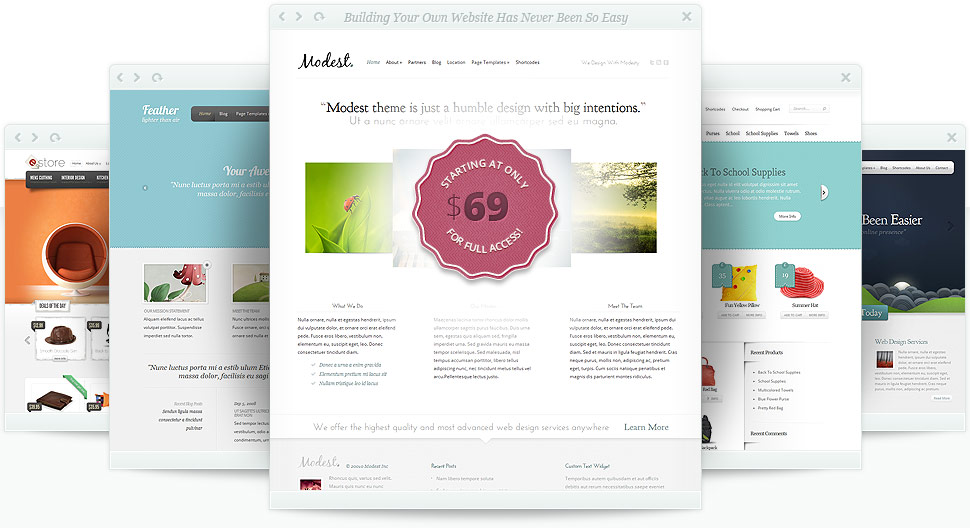 Take a look and let me know your thoughts – I'd appreciate it!
… please comment below