Blogging With John Chow – Blogging Your Way To The Dot Com Lifestyle


How to make money online with Blogging – the sure-fire way to explode your business, from start to finish.
Overall Ranking: 8 out of 10
Price: $37
Owners:  John Chow
Website:  http://www.bloggingwithjohnchow.com/
John Chow has been around for quite some time and has amassed a pretty decent following.  This Blogging With John Chow Review goes over the basics.
PRODUCT OVERVIEW
Blogging has been around for quite some time, and has been one of the most effective ways of earning money online with a website.  John Chow has made so much $$$ blogging, he now sets the foundation for beginners to follow so they can profit using the same methods he has used.
Teaches both the fundamentals and advanced blogging strategies to create an effective blog that will produce revenue and gain followers.
There are 7 Learning Modules:
Blogging 101
Launching Your Blog
Building a Brand
Content is King
Monetizing 101
Hunting Down Readers
Optimizing for Google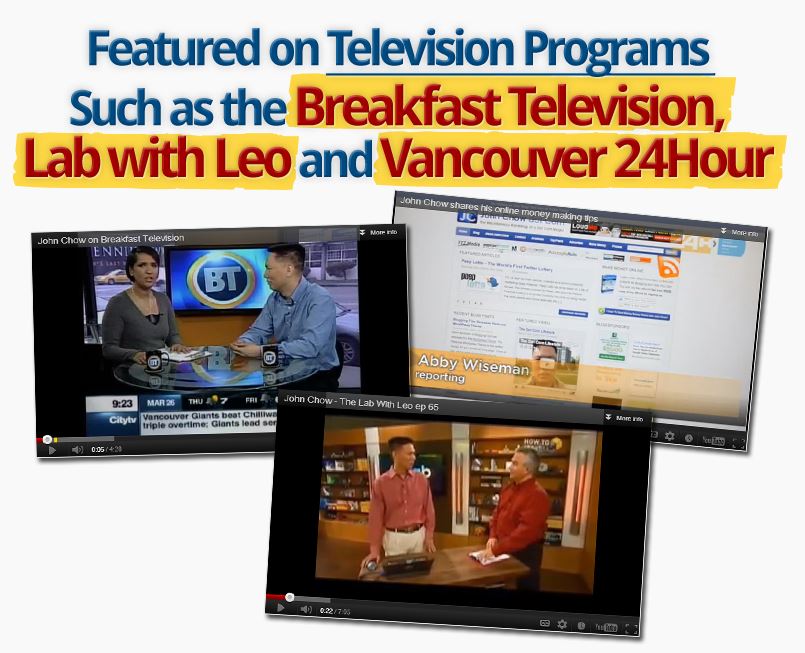 PROS/CONS
Does a nice job with clear instructions
Lots of good information presented in a very well organized manner
There are upsells – I don't like upsells being thrown at me!
… just get past that and there is some good "stuff" to sink your teeth into
No personal support
WHO IT IS FOR
Beginner or intermediate
TRAINING/TOOLS OVERVIEW
Video instruction
PRICE
$37
SUPPORT
60 Day 100% Money Back Guarantee
FINAL OPINION/VERDICT

Although it doesn't give you what a program like Wealthy Affiliate does, for the money it's not a bad place at all for the basics.
8 out of 10
… just remember to ignore the hype and upsells